Paranormal Education Articles
As a paranormal investigation team, we also strive to perform research and educate on the paranormal. As such, we will be creating original articles and research papers on the paranormal that we have written up based off of our experiences and knowledge of the field. We also desire to promote paranormal unity and the sharing of ideas amongst fellow investigators and experts in the paranormal field. Therefore, we encourage you to contact us with any questions or comments you have about any of our articles, share our articles and quote/reference our research in any work that you are doing. All we ask is that if you do use or reproduce our work for any purpose, to please let us know.
Table of Contents
Article 1- EMF Meters and Paranormal Investigation
Article 1-EMF Meters and Paranormal Investigation
Powered by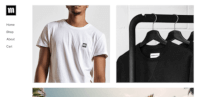 Create your own unique website with customizable templates.